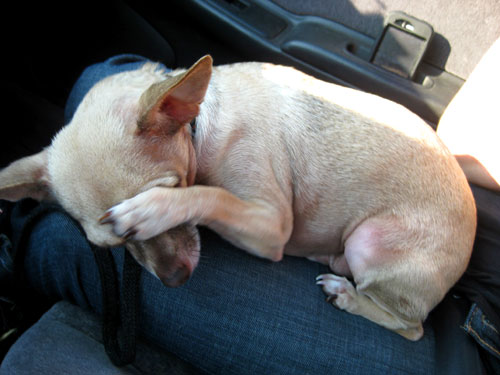 Date: August road trip
Location: relaxing in the Maxima
I'm feeling: exhausted
Seriously who invented the sun? I am so over the glaring rays in my eyes when I'm trying to sleep. Somebody make a remote control for that thing already.
&nbsp&nbsp

&nbsp

&nbsp
If you enjoyed this post, please leave a comment or subscribe to the feed and get future articles delivered to your feed reader.
Comments